Welcome to Kostakis Stones
Kostakis Stones is the extension of the family-owned company Galanis -Kostakis that was founded back in 1978 and has been a major player in the natural stone industry worldwide ever since, by constantly evolving and consistently offering superior quality natural stone products. Owning three marble quarries in Greece and having extensive experience in marble processing, the company has been synonymous with excellence when it comes to marble supply: blocks, slabs or custom constructions.
Our selection of Imperial Beige, Imperial Dark, Didima Light, Didima Dark, Didima Olive Brown and Silver Cloud marbles ensures that whatever your style, you will find the ideal marble to perfectly suit your needs.
Kostakis Stones also offers a wealth of choices when it comes to swimming pool decoration. Carrying a wide variety of marbles, the company designs and manufactures timelessly elegant and exceptionally durable pool products such as copings, drain grates and support outlanes that are patterned to fit both free shape and rectangular pools. The ever-evolving collection of pool elements features not only the standard products but also the ones that can be customised in terms of design and dimensions based on each client's needs. In such way, we are able to deliver distinctively different products and innovative decorative solutions bringing to reality your dream swimming pool!
Whether you are thinking of starting out with new construction or upgrading your existing pool, we know how to make it last for a lifetime and never go out style!
Our privately owned quarries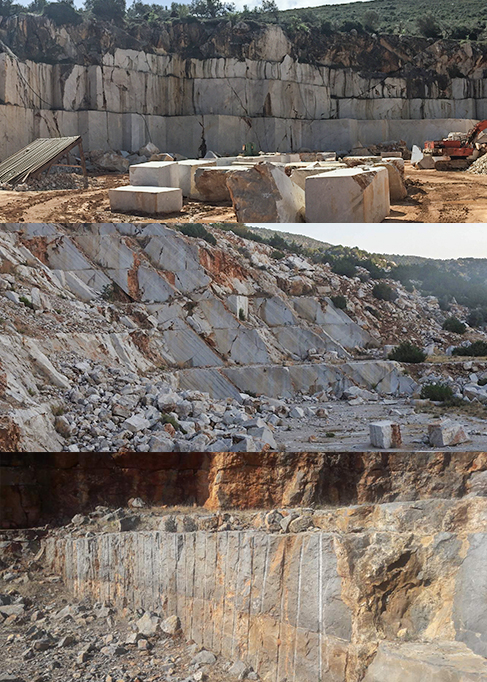 Love our works?
NEWSLETTER SIGN-UP